Serving our Church Family and Local Community
We so enjoy serving our church family and our local community — all year round. Along side our family services, Bible studies, prayer meetings, and youth activities:
We help families celebrate special functions i.e. weddings, baby blessings, funerals, anniversaries, and birthday celebrations, etc.
We provide practical life skills for all ages. It was great teaming up with the NSPCC, to run a 'Keeping Your Kids Safe Online' event for parents and guardians in our local community. Preventing Cyber bullying has become an every day challenge for most parents and knowing just what to do to protect their Kids, really helps!
We're passionate about helping those in need, in hardship or crisis. We help through: charitable donations to families and food-banks; home help and visits; prayer and counselling sessions; and by sharing the Word of God (the Bible). All donations are welcome.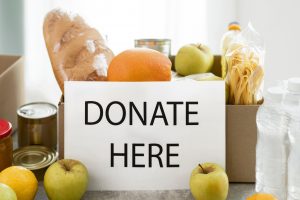 Working with our Local Community
Last year, the community came together i.e. our local shops and residents, to raise over £2,000 for Macmillan Cancer Research. Our afternoon tea went down a treat!