We are a family oriented church, based in Wimbledon, South West London. We welcome all irrespective of age, ethnicity, or position in life.
We are Apostolic, in other words we follow the teachings of Christ and His Apostles (according to the Holy Scriptures).
We are also part of the wider Bethel family, Bethel United Church of Jesus Christ (Apostolic) UK was founded by Bishop Sydney Dunn, and has over 40 assemblies throughout the UK.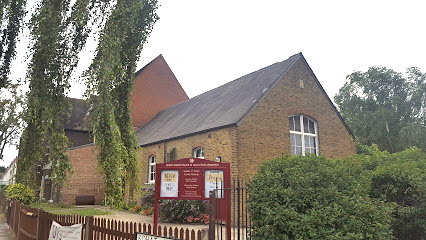 We Believe that:
The Holy Scriptures (Bible) is the inspired Word of God. It is therefore the Law-Book and Final Authority.
There is but ONE GOD; Creator and Preserver of the human race and the universe. He created the man (Adam) and his wife (Eve) in His own image and after His likeness to replenish the earth (Genesis 1: 26-28; 2:20-25). He manifests Himself as FATHER in Creation, SON in Redemption and as HOLY SPIRIT empowering and leading His Church (Deuteronomy 6:4; Ephesians 4:6; St John 14: 16-18).
For more on our articles of faith
---